About Caroline – The Naughty Author
I have always enjoyed writing and being creative. In a previous life I owned and managed my own hair salon in Leicester, the city where I grew up. I used to enjoy the conversations with my clients and all the gossip…
I had an idea to write Marriage, Friends & Lovers quite a while ago, however never really started the project, it was always just a fleeting thought.
However, in September 2021, on a wet Friday afternoon, I decided to see if I could cobble together a story. I had envisaged the characters for such a long time, this idea was more about therapy for myself than actually writing a book to sell. I never imagined it would leave my laptop.
My first step was to draw the map of Upper Loughton, very freehand I might add, and also make brief notes of all the characters, the personalities of this fictional village. This included their names, marital status, height, eye colour and so on. I did not want to find myself having to refer back to the story each time I wanted to recall a feature of someone.
Then the writing began… and why not start in the pub? After all, it was a Friday!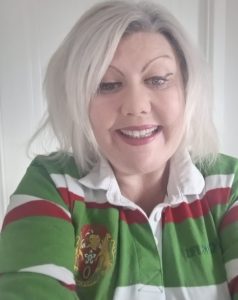 I was amazed how the ideas sprang out of my head and translated onto the page. I found I was actually enjoying writing, and it was cheaper than therapy!
I carried on writing and took every opportunity to create another chapter, another scene in Upper Loughton. It was only when a very dear friend of mine, Philip Brooks-Stephenson, suggested I should look into publishing that I actually thought, yeah why not?
I met with people who could assist me to self-publish and had a conversation regarding the processes involved. To be honest, I was, and still am, amazed by just how much is involved in producing a book.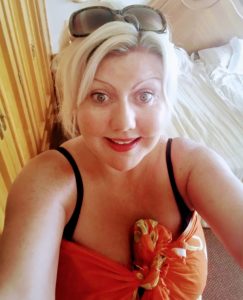 The entire odyssey has been a mixture of enjoyment, excitement, terror, sleepless nights, however, most of all, smiles and laughter.
As a writer, I find I inhabit two worlds; the world of Upper Loughton, which is a welcome solitude and the world of book promotion and decision making, which involves working with numerous people as well as trusting my gut instinct. I have been known to comment 'writing is the easy bit'.
I would love for people to enjoy the dramas and every day, shall we say, ups and downs, of Upper Loughton. I know I certainly enjoyed creating this fictional village and its residents.
If you would like to read the first few chapters of 'Marriage, Friends & Lovers' as a taster, please enter your email address to receive a free download.
By doing so, you will also receive a link to purchase the book.
Reviews
This is some of the feedback I have had from people who have read Marriage, Friends & Lovers .